Description
It's Easy to Enjoy Our Pinsa Crust at Home!
Buy Our Pre-Made Flatbread Pizza Romana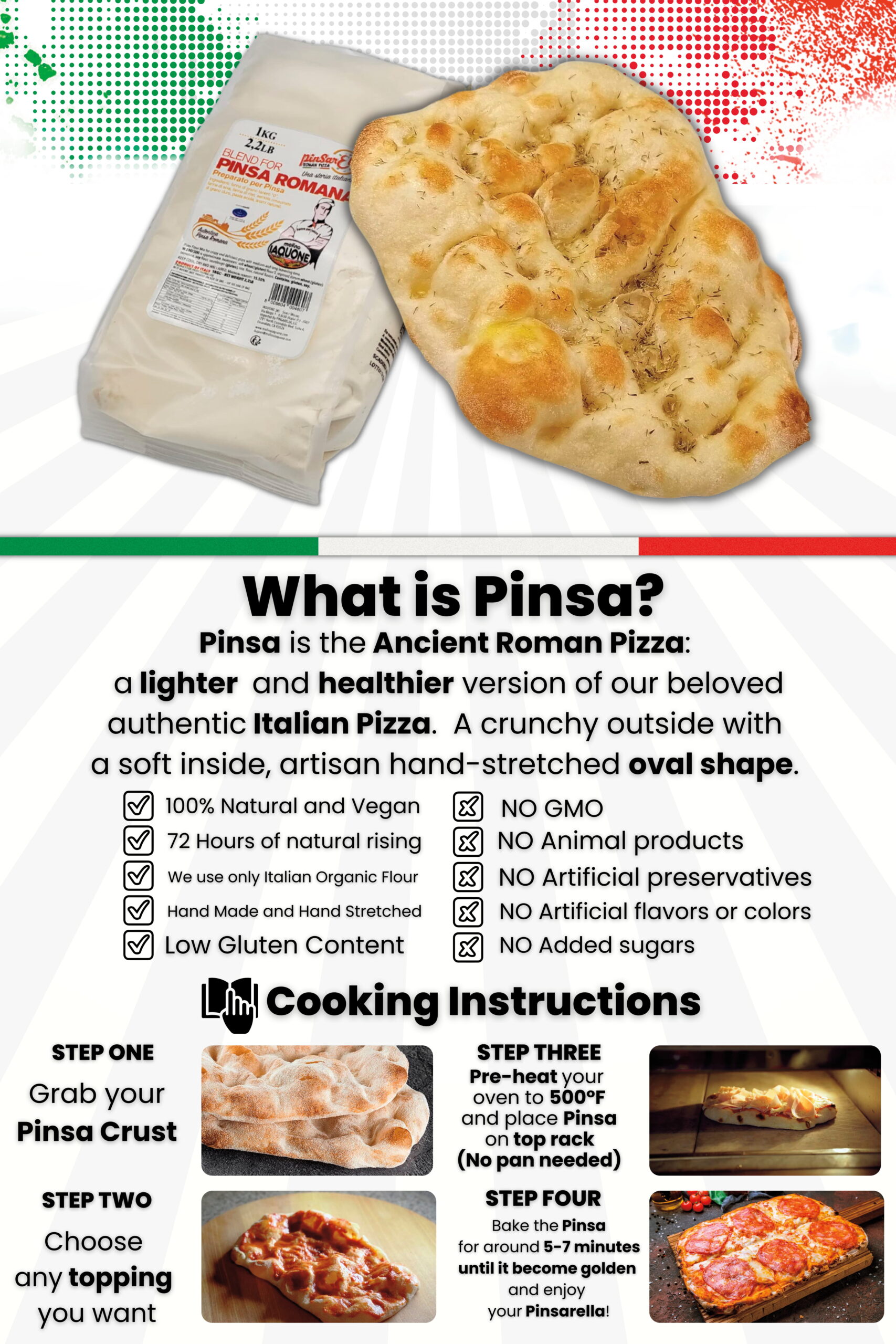 Buy Pinsa: Traditional Roman Flatbread Crusts
All you have to do is buy our pre made Pizza Base, our famous flatbread crust inspired by the ancient roman recipe. Choose your favorite toppings and have fun with your friends creating your own special roman pizza.
Be your own pizzaiolo for the night!
Cooking Instructions:
Preheat the oven to 400/500 ° F. Place the garnished pinsa on top oven rack and finish to cook approx for 5/7 minutes or until golden brown.
Our Flatbread Pinsa is ready in few minutes, just garnish the crust with your favourite ingredients, bake it for 5 minutes and enjoy the quality of a freshly baked Pizza.
Be careful our pizza flatbread crust cause addiction: once tasted it will be difficult to go back to eating fast food pizza.
Try our pizza base and let us know what you think, write to  info@pinsarella.com for suggestions, recipes or more information about our product.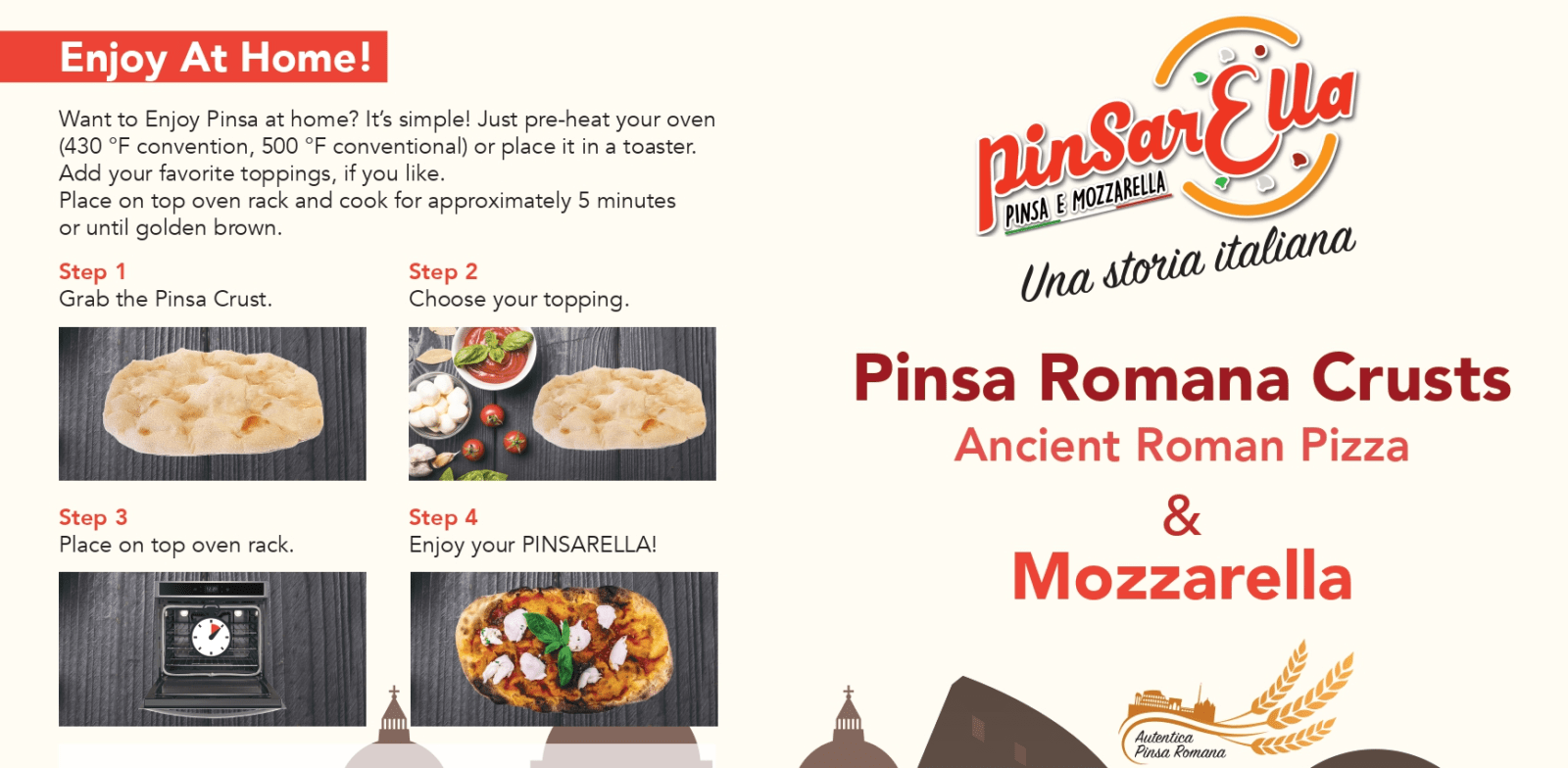 Learn More About Pinsa
Cooking Instructions and Business Informations.