ANCIENT ROMAN PIZZA
Lighter, Healthier Version of Our Beloved Authentic Italian Pizza
Vegan
restaurant Organic
Healthy
beenhere Light
Low Carb
New!
Buy Online

Pinsa Romana
ANCIENT ROMAN PIZZA
Lighter, Healthier Version

of Our Pizza or Flatbread
Find Out More
Lighter, Healthier Version

Artisan Hand Made Mozzarella Cheese
Order Online

ANCIENT ROMAN PIZZA
Lighter, Healthier Version of Our Beloved Authentic Italian Pizza
Vegan
restaurant Organic
Healthy
beenhere Light
Low Carb
New!
Buy Online
Pinsa Crust: The Authentic Roman Pizza
Try it Now!
What is Pinsa Romana?
Pinsa is the Roman Pizza. A lighter, healthier version of our traditional Italian pizza. This mouthwatering Pinsa is characterized by a crunchy outside with a soft inside, hand-stretched to perfection in the traditional oval shape. The results is a more digestible, low calories, and low fat flatbread crust. Ingredients: Soft Wheat "O" Flour, Water, Soy Flour, Rice Flour, Dried Wheat Sourdough, EVO Oil, Salt.
Storage: Keep refrigerated at 36 f. All ingredients are 100 % Vegan, only Organic and quality ingredients: No Artificial preservatives, no cholesterol, no Added Sugar, Low Gluten content, No GMO.
Our Process
Pinsa high digestibility is due to a long maturation of the dough, the cold preparation technique and the dough high hydration, which makes it much more genuine, digestible, lower in calories and fats than classic pizzas.
We let nature take its course while our dough evolves for 72 hours. This long, low–temperature leavening enables the yeast to work slowly with our high-protein flour. Our Fresh and artisan pre baked Pinsa Romana is Stone baked at 650°F.
Our Products
• Classic Pinsa Crust size 12 x 8".

•Pinsas Take & Bake:
√Margherita √Pesto √Cacio e Pepe √Focaccia

• Pinsarella Mix Flour Special for Pinsa (4 Blends) - mix available also without soy, gluten free.

• Fresh Mozzarella Cheese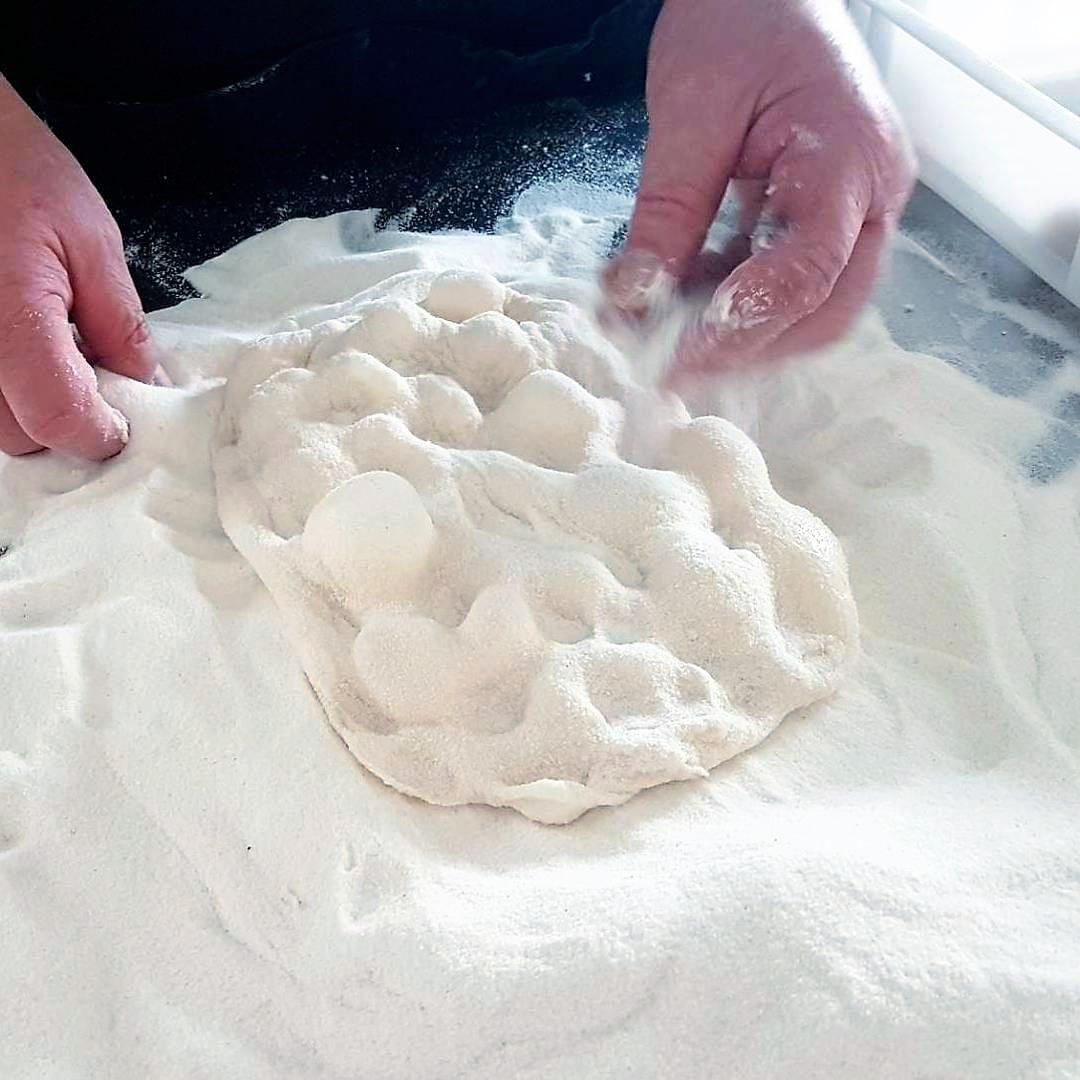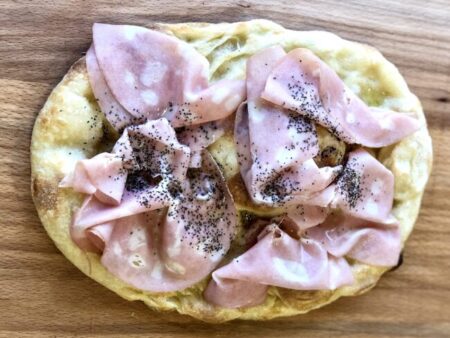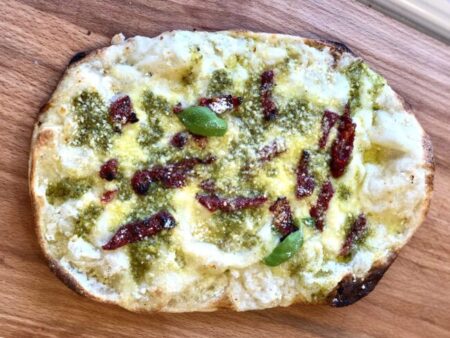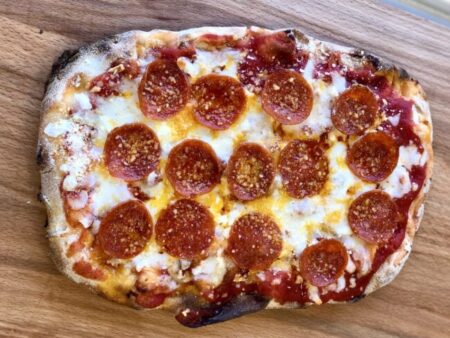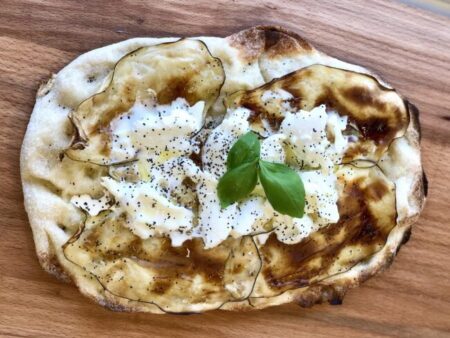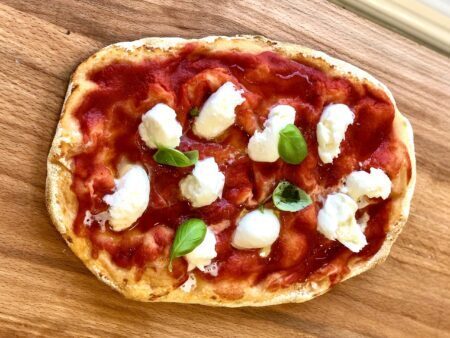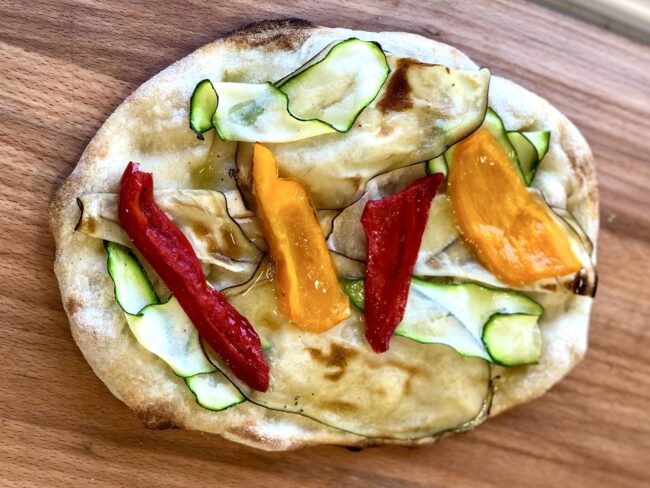 PINSA: Healtier version of Pizza!
What Our Clients Say - Customers Reviews
Make Pinsa Romana it's Easy With Pinsarella
Watch the Video to See How Alessandra Makes Pinsa in Just 5 Minutes!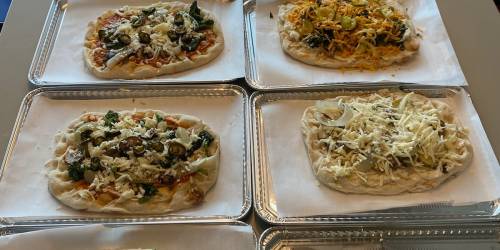 The modern Pinsa Romana is the evolution of an ancient Roman recipe. With the new research and development around professional Flours we're now able to obtain a unique product, very…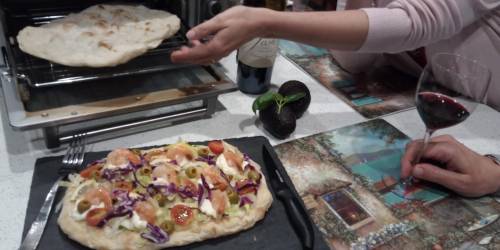 Pinsarella it's the healthy alternative of pizza, its nutritional values are incredible compared to traditional pizza: 100% vegan, low gluten content, no gmo, all natural ingredients, low gluten content, organic,…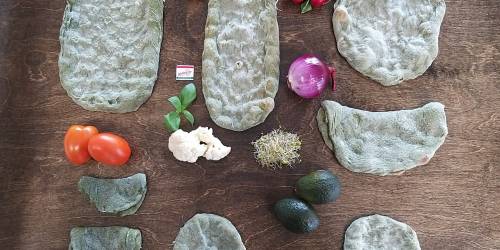 Hera at Pinsarella we're developing more and more recipes and flour mix to take pizza to the next level. Here's our Spirulina Pinsa Curst line, healthy superfood is served! We're…
Best Quality Roman Pizza
Try our special dough 100% organic and Vegan rested for 72hrs
On Time Delivery
Our Deliveries are Always On Time.
MasterChefs
Special Recipes With EVO Oil and 100% Italian Ingredients.
Taste Food
Pinsarella is Healthier and Crunchier than the usual Pizza. Taste the Difference!